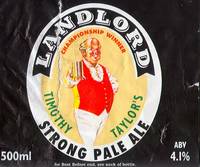 Every finisher gets a bottle of beer! £5 to enter, a free coach to the start, a bag van, soup and a roll, free entry to the country park and a superbly organised event. Fell Runners do it again!
We ran 8.5 miles through historic Bronte country, starting at
Ferndean Manor
, past
Wuthering Heights
to the Bronte
Parsonage
to finish on the cobbled streets of Haworth. The whole race (one way) was into a strong East wind.
I managed 7th, which I am pleased with!
The British Fell Champ won.
Results here in a couple of days
.
1 Ian Homes M 53:57:00 Bingley
2 Lloyd Kellett M 57:29:00 K&Cac
3 Shawn Wilkinson MV40 57:39:00 K&Cac
4 Neil Armitage M 58:02:00 Pudsey Pacers
5 Andrian Thomas M 59:30:00 K&Cac
6 Richard Pattinson M 59:30:00
7 Gary McMahon MV45 01:00:48
8 Johnnie Butler MV50 01:01:48 K&Cac
9 Brent Hoggan M 01:01:04 Accrinton Road Runners
10 Steven Whitaker MV40 01:01:15 Clayton le Moors
11 Paul Crabtree M 01:01:18 K&Cac