---
Training and Racing: Tuesday 9 October - Sunday 14 October 2007
---
Tuesday 9 October - 6:30pm

WE ARE AT THE UNIVERSITY TENNIS CENTRE, UNIVERSITY BOULEVARD
University Tennis Centre, Nottingham for a 10.5 mile run with either a 20 minute sustained pace or a variation on interval sessions. 4 * 1 mile etc...this will be on the Wollaton (10m fat) route with the dog-leg to the QMC.
Saturday 13 October - 9am
Wollaton Park easy 7.5 mile run for 1 hour, meet at St. Leonard's Avenue, Wollaton.
Sunday 14 October - 9am
Papplewick. Meet at the Griffins Head PH Car Park for a 13.75m run around the forests of North Nottinghamshire. Extended for some, to 19 miles, which is a lovely route; take a guide if you have not done it before; probably not Andy.
Gary will be leaving Bestwood Lodge at 8am following the route below, to get back to watch the Bestwood 10k at 11am.
Races
Saturday 13 October; North Midland Cross Country League: Kettering (Wickstead Park)
Race Programme
1.00pm-U13 Boys and U15 Girls.
1.15pm-U15Boys and U17 Women
1.25pm-Sen/Vet Women.
1.55pm-Jun. Sen. and Vet Men
1.57pm- U11 Fun Run.
2.30pm-U17 Men.
2.40pm- U13 Girls.
9:15 14 October Leicester Half-Marathon
Not sure if anyone is up for a run round Leicester, but the 1/2M (14/10) course has been changed this year, moved back into the city and as a consequence is pancake flat (apparently). There's a mile or two on towpath (gravel), but other than that it looks like PB potential. Thought I'd do this as a tune-up for Bergamo. If you're interested there are some details here:
http://www.leicestermarathon.org.uk/
http://www.goodrunguide.co.uk/RaceDetails.asp?RaceID=69
http://www.runnersworld.co.uk/events/viewevent.asp?sp=&v=2&EN=38527
cheers
ben
Results
Bronte Way
1 BREAKS ADAM M CALDER VALLEY 53.40
2 SMITH WILL M KCAC 56.07
3 OLDFIELD GARY MV40 CALDER VALLEY 56.42
4 GRANT ALEX MV40 ABBEY RUNNERS 57.43
5 WILKINSON SHAUN MV40 KCAC 58.08
6 BALDWIN JAMES M CLAYTON LE MOORS 58.46
7 MCMAHON GARY
MV50 NOTTINGHAM CITY HARRIERS 59.11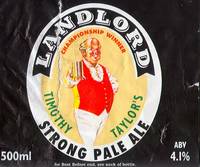 This time 3-years ago